Events
GoodMorning Polo #6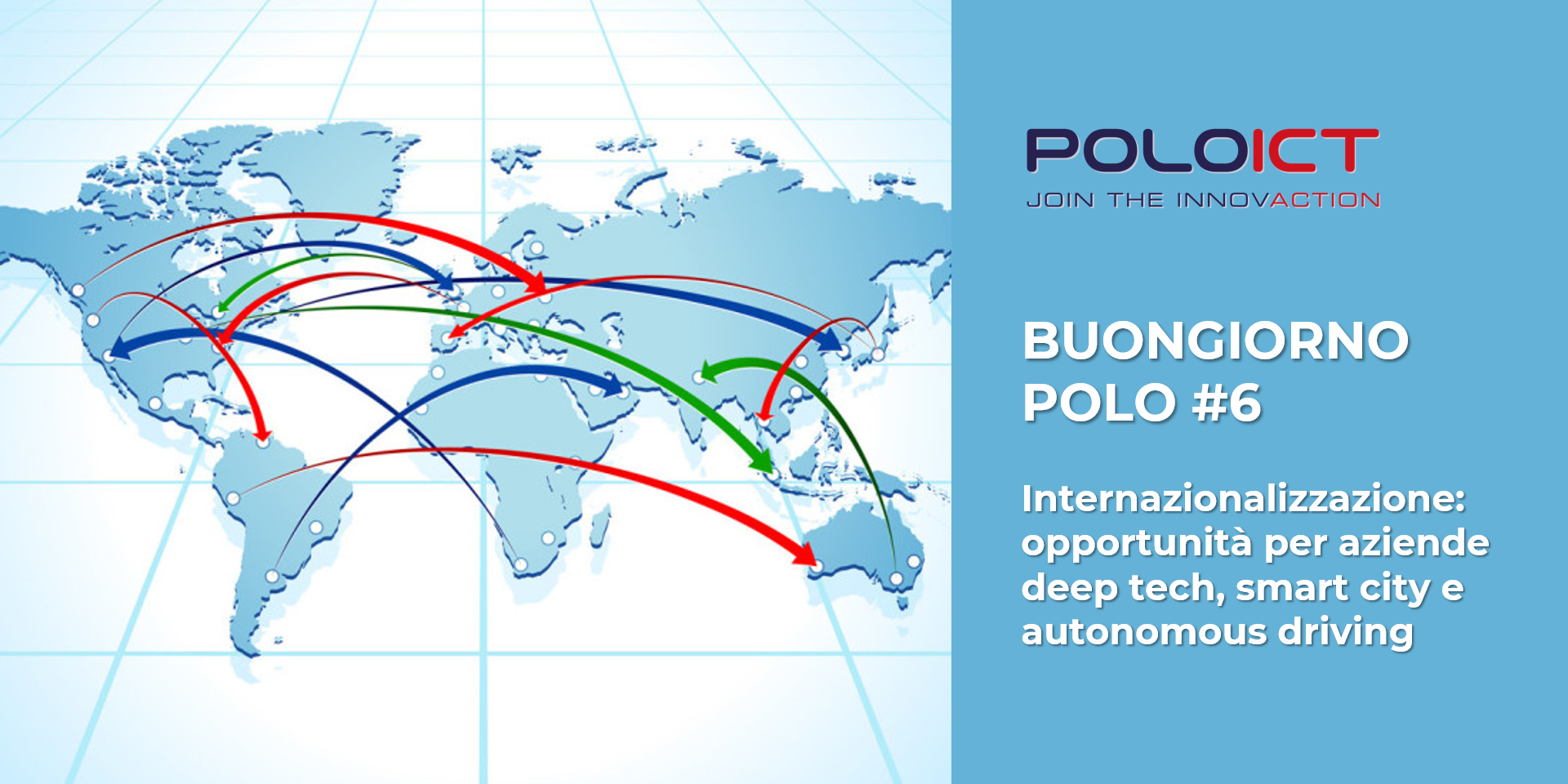 Internazionalizzazione: opportunità per aziende deep tech, smart city e autonomous driving
Buongiorno Polo is the ICT Cluster's business breakfast to get the day off to a good start before starting work.
September sees the start of several European projects with Torino Wireless in the role of leader or partner. We won these projects in order to offer new opportunities to SMEs and start-ups that want to expand their business towards European and non-European markets, and the companies that are members of the ICT Cluster are the primary interlocutors to whom we turn.
In this meeting we will start with the Bridge project, which is aimed at companies with deep tech solutions and skills – artificial intelligence, blockchain, big data, etc. – and then move on to the field of innovation. – We will then move on to the autonomous driving sector with the INTonomous project, where companies will be able to approach the markets of the USA, Canada and the UAE, and to the smart city theme with the SmartCTClusters project, which provides for missions and study visits in which companies will be able to exploit the growth opportunities arising from collaboration with other European clusters and SMEs.
Finally, as an ALPS-EEN partner and node of the Enterprise Europe Network, we will also explore how Torino Wireless supports SMEs in Piedmont that want to approach European calls for proposals and find new partners in Europe.
How to expand your international strategy?
What are the technologies on which you can collaborate with other European companies?
What direct services can you benefit from?
We will talk about this on Tuesday 15 September, 9.00 am, with the project manager of the Torino Wireless Foundation: Silvana Sanfeliu Giaimo.