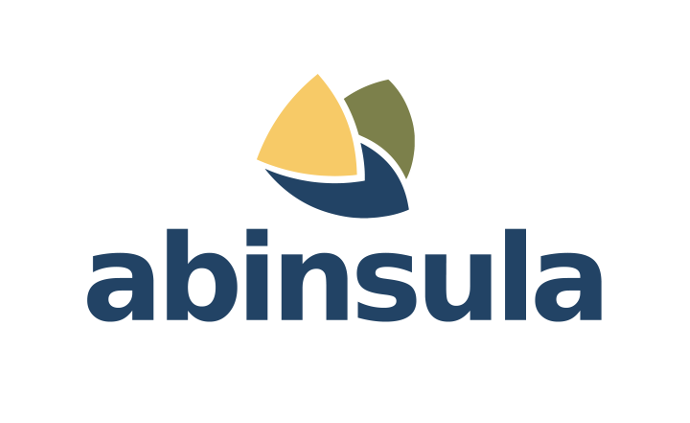 Abinsula, whose name means "from the island", is a company that offers solutions in the fields of Web, Mobile, Smart TV and Embedded Systems.
Headquartered in Sassari, present in Turin and in Cagliari, Abinsula has a staff of nearly 30 people, including employees and collaborators. Founded in March of 2012 by leading professionals in the information technology sector, has grown steadily bringing several successes in the world of technological innovation.
Its technical division offers high-level expertise on the latest technologies and has experience in Italy and abroad, in the design of systems and applications for different industries, with a focus on open source software technologies and architectures.
Abinsula is distinguished in the development of software for the automotive world, where the electronic architectures have become and are becoming more strategic and at the same time complex and critical from the point of view of safety. Last May Abinsula has joined the GENIVI consortium, an association which includes major car manufacturers such as BMW, Peugeot and Citroen, General Motors, Jaguar-Land Rover and manufacturers of automotive components such as Bosch and Magneti Marelli. Access to the GENIVI consortium is by nomination by the company to be put to the vote and approval by the active members.
Particular attention of Abinsula is use of methods and tools able to drastically reduce the "time-to-market", the time elapsing from when a customer has an idea of a new product to when this can be placed on the market.
The mission of Abinsula in the field of infotainment (Web, Mobile, TV, Embedded) is, now more than ever, to oversee this market segment, continuously innovating technologies, services, products and expertise to anticipate the demand of its customers .
//= pll_e("Cosa Facciamo"); ?> //=$value["tipo_tecnologia"]?>
Strategic paths
Cyberecurity
Web & Mobile
Application fields
Automotive
Health and Wellness
Mobility
Contacts
Viale Umberto 42 07100 Sassari (SS) Italy
+39 011.044.78.30