Xtera-food
Development of food inspection technologies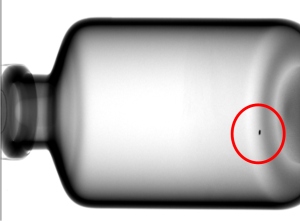 The project aims to develop a non-commercial prototype system capable of carrying out functional simulation non-destructive inspection tests for the food and pharmaceutical industries.
The identification of foreign bodies and other substances should be of the NDT (Non Destructive Testing) type and carried out in harmony with the manufacturing process, i.e. without affecting the pace of manufacturing. In particular, this research will focus on making the most of the typical properties of TeraHertz frequencies (or T-rays) and combining them with existing imaging technology used in visible light and X-ray frequencies.
Technological efforts will aim to:
identify applications where the physical properties of T-rays offer an advantage when compared to existing viewing technology and those where they offer results that were previously unfeasible;
develop artificial viewing algorithms suitable for the needs of new technology, developing existing ones in view of possible future combinations of T-ray, X-ray and visible light;
adjust T-ray generating and detecting equipment to the standards of environmental difficulty (temperature, moisture, dust, etc.) and reliability typical of food and pharmaceutical manufacturing processes;
integrate new sensors, algorithms and analysis methods with the working methods of the existing platform used in the field of industrial NDT.
Call
Project co-financed within the Innovation Poles of the Piedmont Region (POR FESR 2007/2013, Axis I, Activities I.1.3 - I Annual program for research and innovation projects and services)