STORIES
Smart TOols to Reduce our Impact on the Environment and live more Sustainably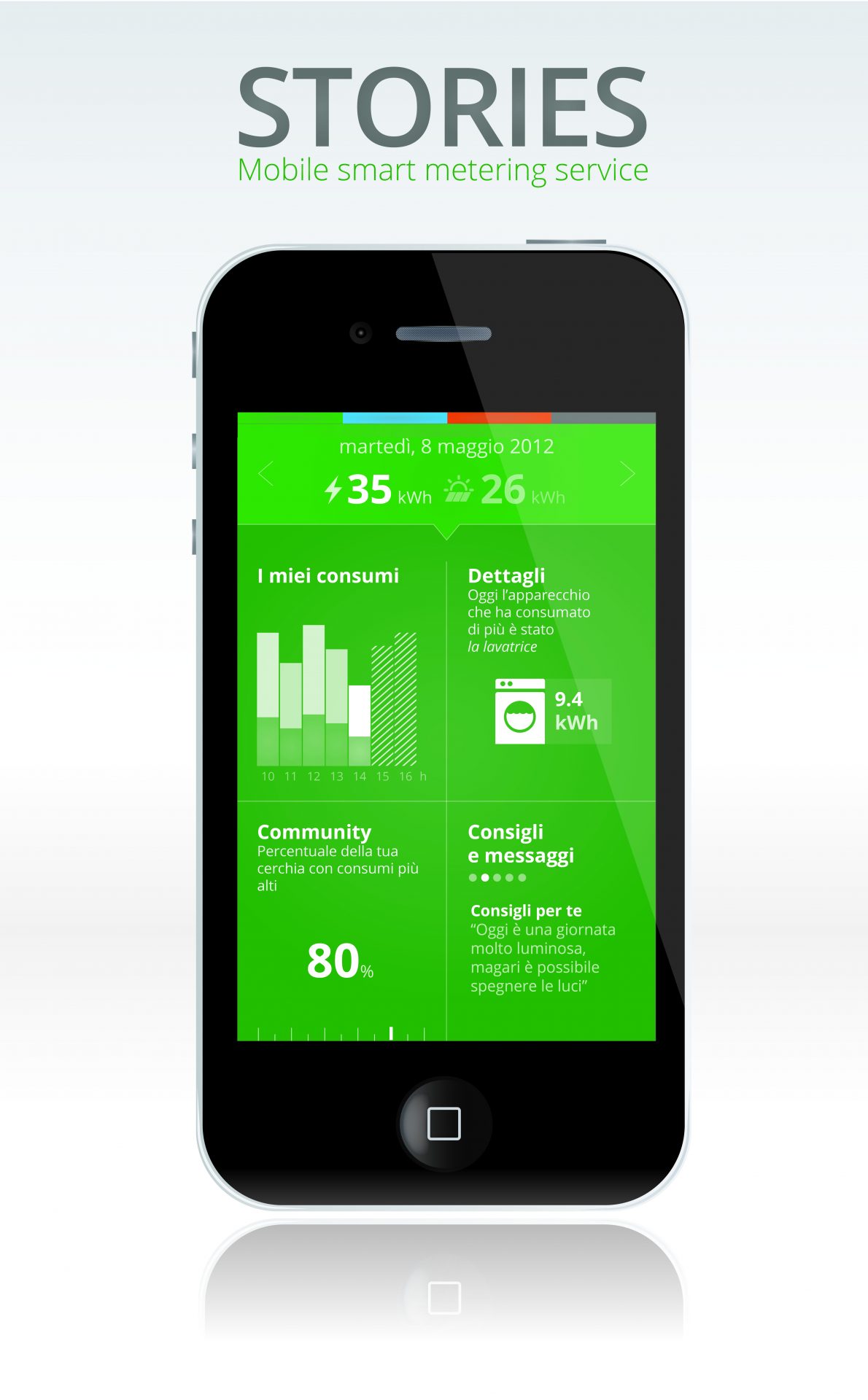 RESULTS AND CONSEQUENCES
The research identified the most promising areas for planning a product/service system that can meet the obvious and imperceptible needs of users in an effective way and promote a future change in daily behaviour when it comes to energy consumption.
On the basis of this research, a service that can involve users in the intelligent management of domestic energy consumption is made available through an informed choice of resources, intuitive monitoring of consumption and a comparison with other users and industry experts.
The system's key feature is similar to a smartphone application, which during this study was introduced as an interactive prototype.
Type
2.1 - Feasibility studies
Call
Project co-financed within the Innovation Poles of the Piedmont Region (POR FESR 2007/2013, Axis I, Activities I.1.3 - I Annual program for research and innovation projects and services)