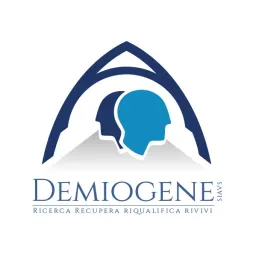 Our mission is to research, design and develop a system of knowledge and techniques for the identification of assets that have a historical and cultural value and to plan their intelligent recovery with economic and social redevelopment based on the preventive study of management and suitable uses to maintain its long-lasting state of beauty for the benefit of the community. The study and research of redevelopment models are oriented, depending on the characteristics and locations of the property, above all towards objectives of contrasting the phenomenon of social desertification of the villages, the valorisation of historical, cultural and artistic paths, the valorisation of light tourism and green tourism or experiential tourism in general, to the recovery of social and economic aggregation systems for the relaunch of urban agglomerations devastated by earthquakes or natural events.
In the field of engineering and architecture, research and study are based on recovery techniques for structural interventions and conservative restoration aimed at minimizing architectural falsehoods and on flexible and diversified use of spaces according to innovative smart living logics. and share economy, and, finally, to redevelopment with low environmental and aesthetic impact.
In the economic and social field, research and study are based on the construction of management models oriented towards social, professional and entrepreneurial aggregation systems based on new demand trends and the eco-sustainability of recovery and redevelopment projects for the implementation of innovative development projects. eco-sustainable development.

The social value of this mission lies in 4 fundamental factors:
• Restore historical assets of ethno-anthropological interest to their original beauty in a cultural context with an identity and recognizable as a cultural heritage to be recovered and valorised; enhance with tourism relaunch tools landscape assets under the protection and control of bodies such as, by way of simplification but not exhaustive, parks and protected areas.
• Study potential demand, plan investments for their visibility on the market and economic and financial margins.
• Identify type of intelligent redevelopment paths suitable for improving socio-economic well-being, identifying standard initiatives that stimulate economic and social activities suitable for ensuring repopulation and improvement of economic and social conditions
• Propose organizational solutions for correct management of all phases of the process: Recovery, Redevelopment, maintenance over time of historic properties subject to recovery and redevelopment investments.
//= pll_e("Cosa Facciamo"); ?> //=$value["tipo_tecnologia"]?>
Contacts
Via Dei Lombardi 28, 67100, L'Aquila
+3908621910137