Verve
Processo di virtualizzazione a sostegno delle attività di progettazione e presentazione delle proposte tessili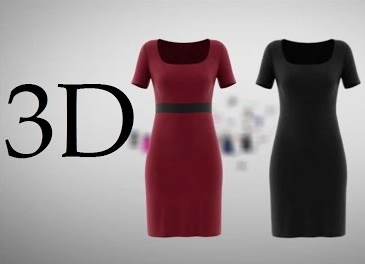 This system will have to be supported by an interactive process capable of graphically simulating its look, its quality characteristics and their mechanical behaviour on the basis of different shapes of human body, the type of material used, the colour, the structure, the pattern, the cut and the production and textile ennobling processes chosen.
The feasibility study will also have to verify the existence and availability of the expertise and technical solutions necessary for this project so as to involve all the players and stakeholders in the supply chain, from the initial design of semi-finished products up to the preparation of the finished product and its presentation to the market (fashion houses/distributors).
ICT's Role

Domina's role was to evaluate and identify the technical and functional feasibility of the IT solutions that will be used for collaborative design and simulation and to achieve adequate integration with company CAD and ERP design systems.
Type
2.1 - Feasibility studies
Partner
Partner altri poli
Po.in.Tex.
ICT
Call
Progetto cofinanziato nell'ambito dei Poli di Innovazione della Regione Piemonte (POR FESR 2007/2013, Asse I, Attività I.1.3 - I Programma annuale per i progetti e i servizi per la Ricerca e l'Innovazione)