P-MOSP
Personal Healthcare Monitoring Platform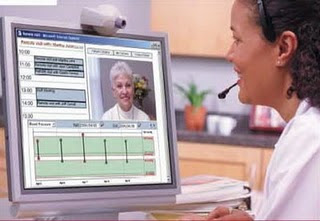 This platform will allow patients undergoing treatment at home to check their own vital signs and personal health. They will be given multimedia applications that work with functions typical of the Internet of Things (IoT), allowing them to interact with medical personnel remotely, who will be able to make a 'tele-diagnosis'. This will clear the way for a new way of activating local health care services, lessening the need to hospitalise patients and incentivising planned and preventative health care in the home of the person being treated.
One of the most important research trends in the field of electronic health care is the shift from tele-medical solutions to those focusing on personalised health care (PHS – Personal Health Systems), clearing the way for a new concept of medicine that allows the resident/patient to really manage their own health care.
The project aims to study and develop a prototype of a personal health care solution that focuses on innovative research elements and includes peripheral devices that analyse data to provide patients and doctors with bio-feedback; facilities to construct services in a scaleable way according to the disease that needs treating; support for decisions taken on preventative and predictive medicine; and the continuous monitoring of patients within a network and using various different kinds of detection instruments.
P-MOSP will provide evidence of the financial sustainability of the solution developed which will finally be tested in the field under normal working conditions.
Type
2.1 - Feasibility studies
Partner
Call
Project co-financed within the Innovation Poles of the Piedmont Region (POR FESR 2007/2013, Axis I, Activity I.1.3 - III Annual program for research and innovation projects and services)