e-LAB
Miniaturized laboratory for the early diagnosis of colorectal cancer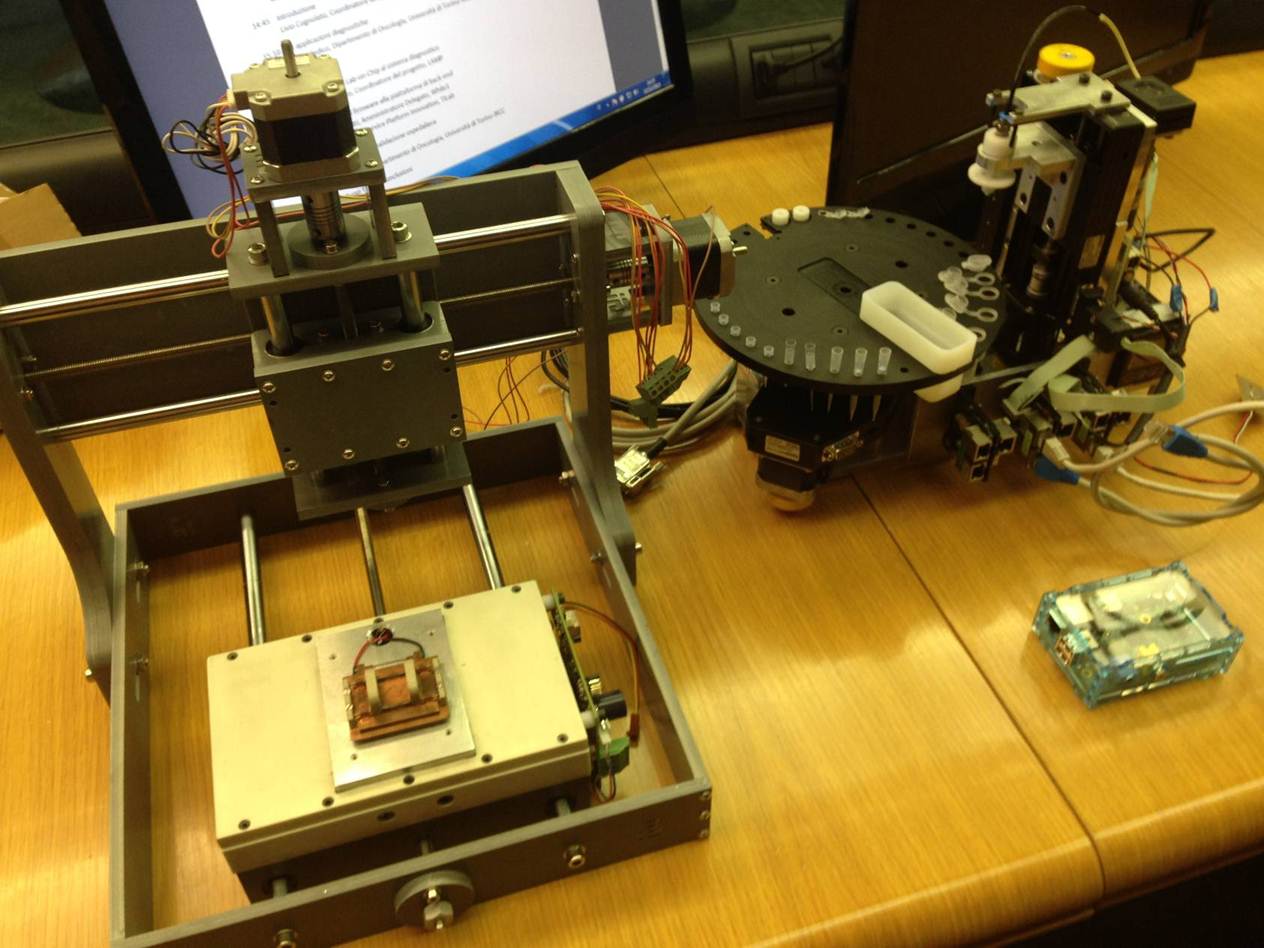 The system will feature a low-cost analysis platform that is easy to use, highly miniaturised and automated, able to provide quick and reliable results, even in non-hospital environments such as national point-of-care centres (pharmacies, doctors' surgeries etc) or in the patient's own home.
The proposed demonstration system will focus on the early diagnosis of colorectal tumours ' a disease with a high social impact ' and their post-treatment. It will consist of a miniature laboratory (a 'Lab-on-Chip') where reactions that identify the tumour will take place.
The Lab-on-chip will be part of an automated detection and communication diagnostic system, based on a remote service centre.
Partner
Partner altri poli
ICT
BioPmed
Call
Project co-financed within the Innovation Poles of the Piedmont Region (POR FESR 2007/2013, Axis I, Activities I.1.3 - I Annual program for research and innovation projects and services)