Università Telematica Pegaso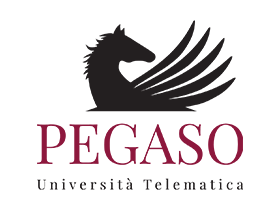 UNIVERSITY: Intelligence, Independence, Interaction. These are the training criteria that characterize the Pegaso Telematic University, whose mission lies in achieving complete interaction between academia and learner, aimed at the constant improvement of cultural and professional qualifications, achieved through its own pedagogical model of continuous training (the Lifelong Learning) and the "Personal Learning Environment", the personal learning environment that makes learning just as central.
The teaching support specialists who support the teachers (the Tutor, the Mentor and the Coach) assist the learner during the entire course of study, in order to achieve a perfect learning balance based on the affirmation of one's potential; Highly technological and interactive tools, TV LEARNING and SOCIAL LEARNING involve the student in a unique and effective educational experience. All this without neglecting the great attention to national and international research, as well as the promotion of the training of young generations in research activities.
//= pll_e("Cosa Facciamo"); ?> //=$value["tipo_tecnologia"]?>
Contacts
Piazza Trieste e Trento 48 80132 Napoli (NA) Italy
081 19137500