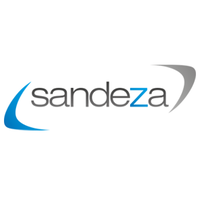 Sandeza, software house of Turin, offers complete and integrated management systems for the SME, manufacturing and service industries.
The software solutions proposed have been developed since the beginning by people with experience working with these tools and facing operational issues everyday. The solutions are focused on the process, and meant to fit in any kind of workflow and in the evolution of the company.
Sandeza's systems are introduced as an ecosystem of the company management which is capable of handling all the areas in an integrated and organic way, carrying out all the requirements which usually are done by different softwares (MES, MRP, ERP, CRM, BPM …).
Sandeza's solutions are able to enroll all the internal areas of a company, avoiding the division and the watertight compartment. In this way, it is certain a smooth circulation of the real important information in each step of the business and production process.
//= pll_e("Cosa Facciamo"); ?> //=$value["tipo_tecnologia"]?>
Application fields
Automotive
Chemistry and Materials
Industry 4.0
Manufacturing
Contacts
Via Cernaia 14 10121 Torino (TO) Italy
+39 011 0438747