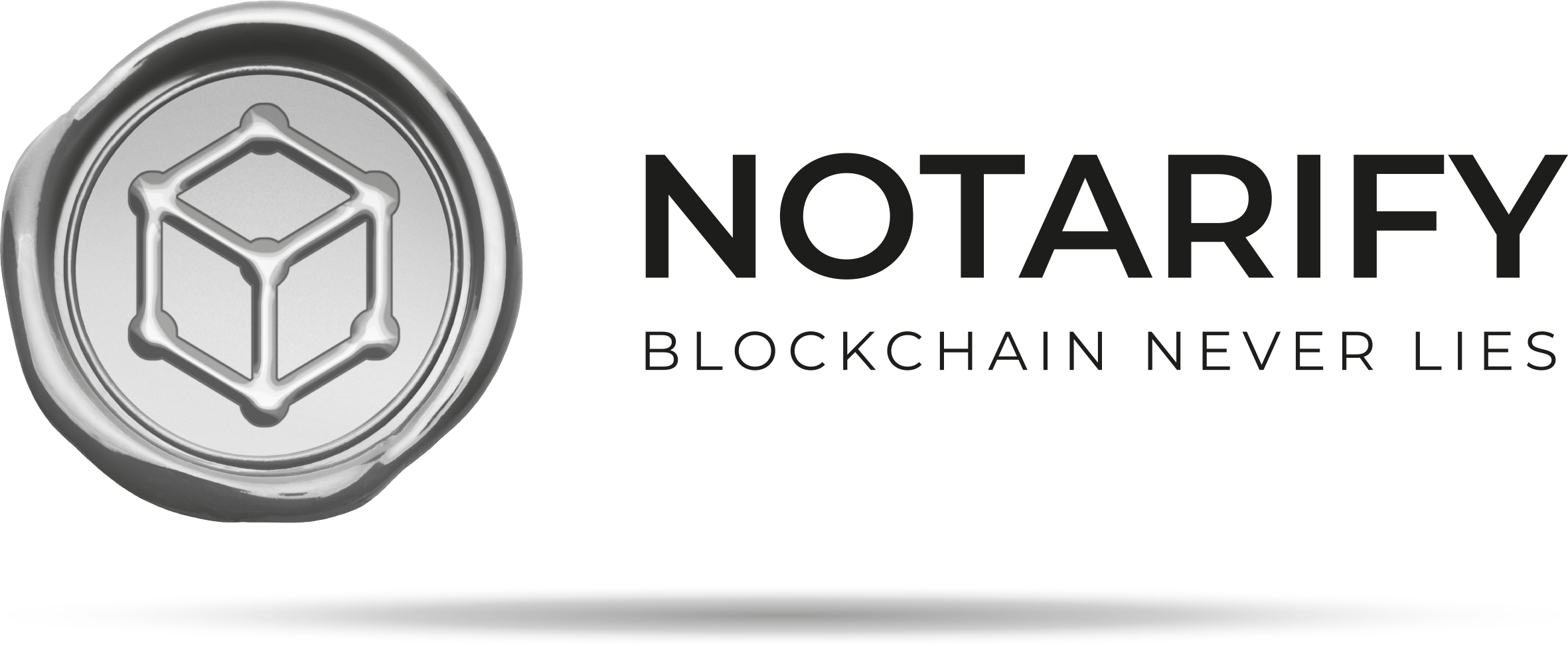 Notarify is one of the leading international Blockchain services providers, with a network of thousands of clients and presence in several countries.
We provide a complete solution for managing the entire document lifecycle, from archiving to signing, from sharing to payment.
Notarify is committed to supporting its customers' growth through unique solutions that combine high performance, predictable costs, and customization options while fully respecting data sovereignty.
We believe in collaboration and sharing.
We promote an unprecedented synthesis of ethics, trust, sustainability and new technologies.
Our mission is to develop alternative services through apps based on decentralized algorithms to make life and business safer and more efficient.
What problems do we want to solve?
– The waste of resources and time, which costs 9 trillion globally;
– legal disputes over non-compliance with contract terms or signature repudiation, which weigh 870 million euros on corporate coffers;
– cyber attacks, which impact 6 trillion euros;
– fragmented processes and poor user experience result in 88 percent of cases in the loss of the customer. In the world of finance alone, the damage is 480 million euros.
Notarify3:
Restyling with a Web3 perspective
Notarization on 5 blockchains, including the new "Notarify Hybrid Blockchain; Cloud storage with protection for disaster recovery; 3 different Electronic Signatures, including Video-Biometric Signature, which thanks to Artificial Intelligence guarantees identity. End-to-End Encryption and Tokenization for decentralization of every file and digital twin in NFT format; Payments directly from the platform, including in Crypto and with Lightning Network; Dynamic form generator to manage your contracts on ready-to-use templates; Integrations with e-Government systems and Qualified Signatures, Electronic Storage (only for custom versions)
//= pll_e("Cosa Facciamo"); ?> //=$value["tipo_tecnologia"]?>
Strategic paths
[traiettorie] Advanced Computing
[traiettorie] Blockchain
[traiettorie] Cybersecurity
Contacts
Via Vannetti 8,38068 Rovereto TN
+39 351 6018628