I-See (Internet-Simulation Evaluation Envision)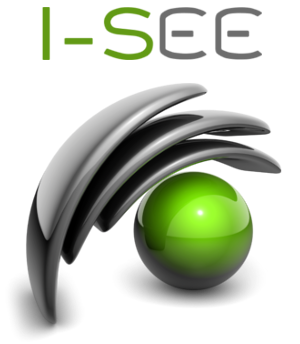 Born in 2010 as a spin-off of the University of Turin and the National Institute of Nuclear Physics, I-See develops softwares in the field of radiation therapy, radiobiology and radiation protection, in deep collaboration with the most advanced oncological centers. Predictive simulation techniques are used for the optimization of tumor treatments. Our mission is working closely with clients and going deeper and deeper in their own inner potential to find out and develop 'ad hoc' solutions for any customer's requirement. The services are mainly provided in the form of WebApps and the intensive part of computation is delocalized with a cloud computing approach.
Starting from 2018, I-See extends its scope of application from treatment to prevention with IDoCare. The project combines wereables and IoT through AI algorithms on the cloud and it operates a continuous monitoring to support the individual, with the aim of creating and processing data in a broader context that integrates HealthCare and Wellness.
//= pll_e("Cosa Facciamo"); ?> //=$value["tipo_tecnologia"]?>
Strategic paths
[traiettorie] (Big) Data Analytics
[traiettorie] Advanced Computing
[traiettorie] Advanced UI / UX
[traiettorie] Artificial Intelligence
[traiettorie] Internet of Things
[traiettorie] Web & Mobile
Application fields
Digital Transformation
Health and Wellness
Contacts
TAG Fondazione Agnelli Via Giacosa 38, 10125, Torino
+39 320 2584941