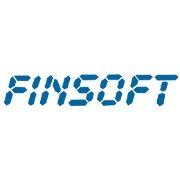 Finsoft is an Italian leading consulting firm mainly focused on ICT and Engineering sectors. The company, founded in 1983, is based in Torino and has three branch offices in Milan, Bologna and Rome. Thanks to his skilled resources, Finsoft confirmed all along this time a top position in ICT market, both in professional services as in turnkey projects.
//= pll_e("Cosa Facciamo"); ?> //=$value["tipo_tecnologia"]?>
Strategic paths
[traiettorie] (Big) Data Analytics
[traiettorie] Cybersecurity
[traiettorie] Internet of Things
[traiettorie] Web & Mobile
Application fields
Aerospace
Government
Manufacturing
Smart Building
Contacts
Corso svizzera 185 bis 10149 Torino (TO) Italy
011-7414911
Completed projects
FA.RE.
. //= $progetti_correlati_stringa; ?>